Rotatory role-playing and role-models to enhance the research integrity culture
The international expert advisory board (IEAB) consists of eight experts from three continents representing key aspects of activities within the Path2Integrity project. The IEAB ensures a high standard of international collaboration and quality of the project. The experts on the IEAB panel advise and actively exchange ideas with the Path2Integrity consortium.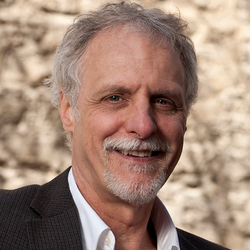 Dick Bourgeois-Doyle
Canada
Writer and Science Administrator
The former Secretary General of the National Research Council of Canada, Mr. Bourgeois-Doyle is a writer and science administrator with an interest in innovation history, research ethics, and gender issues in technology. A three-time recipient of the NRC Canada Outstanding Achievement Award for public awareness of science and other national recognitions, he has served on a number of national and international bodies, recently as a member of the International Council for Science – Committee on Freedom and Responsibility in the Conduct of Science (ICSU CFRS), the Human, Social and Natural Sciences Sectoral Commission of the Canadian Commission for UNESCO, and the Organizing Committee of the (3rd) World Conference on Research Integrity. He also acted as chair of the Universality of Science Thematic Session at the World Science Forum (Jordan) 2017, Chair of the NRC Centennial: 100 Years of Innovation for Canada, and Chair of the Canadian Council on Animal Care (CCAC) Public Affairs and Communications Committee. Before joining NRC in 1987, Mr. Bourgeois-Doyle was Chief of Staff to the Canadian Minister of Science and Technology and Minister of Fisheries and Oceans. A former broadcaster and journalist, he has written a number of books on science and innovation and contributed to many conferences, TV features, articles, and radio programs on the history of science and technology. He holds a Bachelor of Arts (Mathematics) and a Master of Arts - Interdisciplinary Studies.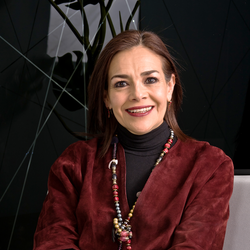 María del Carmen Bernal González
Mexico
Co-Founder of Dalia Empower
María del Carmen Bernal González, Ph.D. has national and international references in the promotion and permanence of female talent in senior management. She represented Mexico at the first Women20 summit in Turkey in 2015. She founded and directed the first Women's Research Center in Senior Management in Mexico thanks to the support of IPADE Business School, Panamerican University, Mexico. From 1997 to 2009, she was General Director of the Faculty of Pedagogy of Panamerican University, being in charge of renewing the curricula, academic body and professional projection of the undergraduate and graduate degree programs in Pedagogy. Due to her initiative, the faculty established its continuing education area.

Bernal González is passionate about inclusion with a business focus and talent development in organizations. She has accumulated management and academic experience for more than 20 years in institutions of higher education. Her motto is: Adversity accelerates talent. In her practice she offers different consulting solutions that help organizations to diagnose, implement and evaluate inclusion models with a transversal view on gender and a focus on business.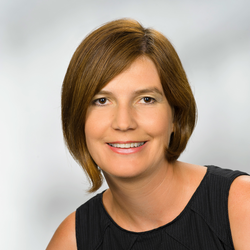 Nicole Foeger
Austria
Head of the Administrative Office of the Austrian Agency for Research Integrity
Nicole Foeger holds a PhD degree in biochemistry and worked as a researcher at the Medical University of Vienna, the German Cancer Research Centre in Heidelberg (Germany) and at the University of Basel (Switzerland). Later on she also obtained a postgraduate education in Public Relations. Since 2010 she is Head of the Administrative Office of the Austrian Agency for Research Integrity and involved in all RI activities on the national level: giving RI trainings for researchers, advising in all matters of RI and supporting the independent national commission that offers a neutral and objective forum to be able to investigate cases of (alleged) research misconduct. From April 2012 until October 2018 Nicole Foeger was the elected Chair of the European Network of Research Integrity Offices (ENRIO). She is involved in several European initiatives and EU-projects on research integrity as project partner or member of the advisory board. Since May 2018 she is also member of the World Conference on Research Integrity Foundation (WCRIF).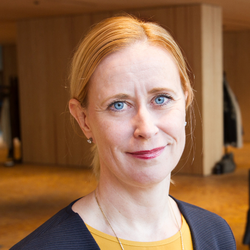 Photo by: Linda Tammisto
Erika Löfström
Finland
Professor of Education at the University of Helsinki
Erika Löfström, Ph.D., is Professor of Education at the University of Helsinki, Faculty of Educational Sciences, where she leads a primary teacher education program. She is the Chair of the non-medical ethics review board at the University of Helsinki, and vice-chair of the Finnish National Board on Research Integrity, and board member of the Academy of Finland. Her research areas include research ethics and integrity and related learning and supervision processes, and she actively publishes research in this area. She teaches research ethics/integrity to undergraduate, graduate and doctoral students as well as supervisors. Löfström is involved in two H2020-funded projects on ethics and integrity, namely ENERI European Network of Research Ethics and Research Integrity, and VIRT²UE Virtue based Ethics and Integrity of Research.