responsible conduct of research, reliable research results, teaching and learning
Teaching Research Integrity: a new online collection of materials assists educators
31 JUL 2019
The Path2Integrity roadmap is a valuable collection of еxisting resources on teaching Responsible Conduct of Research, now available as an online, user-friendly tool to be freely used by educators worldwide. The resource was introduced by Path2Integity, as part of the project's efforts towards promoting the importance of and teaching the next generation of researchers about RI.
Fostering an open scientific community that enables dialogues about good research and promotes a culture of research integrity is a hot topic when it comes to the EU's agenda on educating the next generation of scientists. At the same time, scholars can still struggle with the requirements surrounding responsible research and while there are resources already available, they are often scattered and hard to locate.
As a step towards providing a comprehensive and easy to use resource on RE the Path2Integrity roadmap offers a visually appealing collection of the state of the art that gives an overview of various approaches and materials in a hope to spark the interest of users and underpin the significance of RE and RI for science itself as well as for society.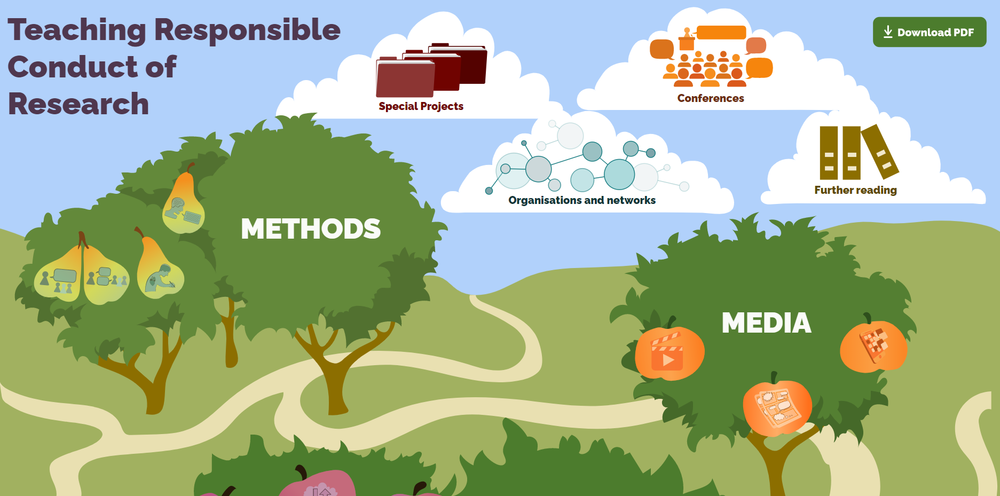 The roadmap presents a categorised collection of existing innovative and traditional educational material regarding the teaching of RE and RI, including teaching methods, relevant conferences, research papers and contents, as well as multimedia resources, such as videos, comics, interactive apps and games.
How can I teach RI?,
What can I teach when addressing RI?,
What material and media can I use to teach RI?,
How can I stay connected to this emerging field? and How can I receive news on RI to stay up to date?
If you are asking yourself these questions, the Path2Integrity Roadmap can help you find the answers while acquiring knowledge about RI and gaining a deeper understanding of the benefits of different learning approaches.
Caption: This video is an example of the multiple resources available via the Roadmap. Credit: The video is part of a series developed by the Ethics Education Committee of the Academy of Management as an initiative resulting from the Strategic Plan of the Academy. (http://aom.org)