responsible conduct of research, reliable research results, teaching and learning
The Fourth Industrial Revolution and its Impact on Ethics - Solving the Challenges of the Agenda 2030
3 DEC 2019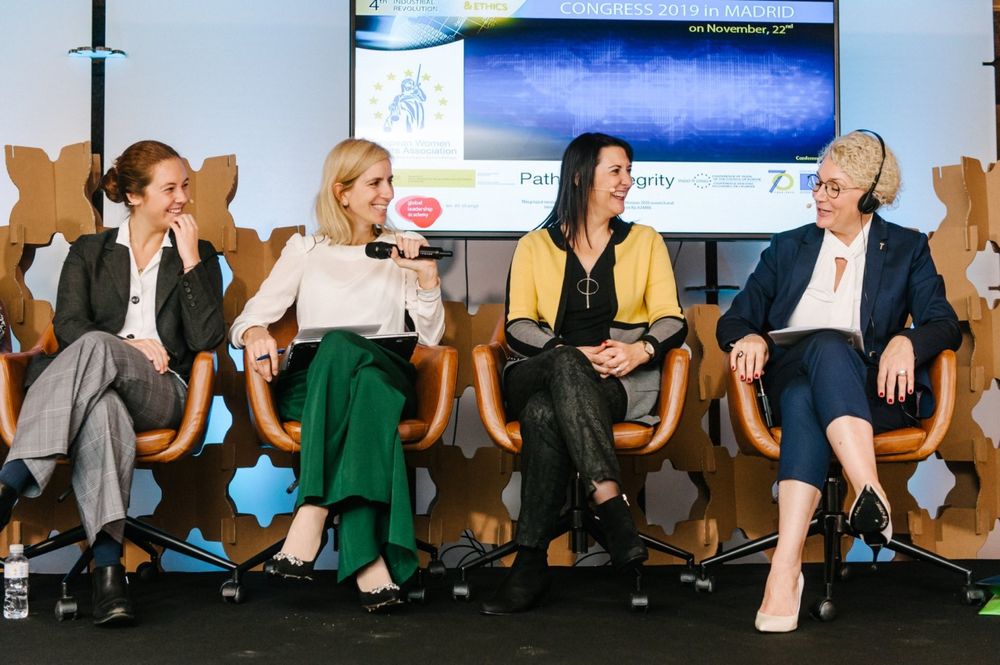 The "Fourth Industrial Revolution and its ethical impacts" congress took place on 21 and 22 November 2019 in Madrid, Spain. The event was co-organized by Path2Integrity, the European Women Lawyers Association, the Global Leadership Academy implemented by GIZ and the Conference of INGO of the Council of Europe, with the support of the Spanish Government and the Ministry of Science and Universities. Welcoming 63 speakers from 23 countries, the congress focused on social transformations within the Fourth Industrial Revolution (4IR) and analyzed changes of traditional boundaries and factors of social inequality.
Three main topics were discussed:
Ethical impacts of 4IR, AI, robots, regtech, fintech, internet of things, smart cities, 5G, cyber violence against women and girls, etc.
Companies/startups: what are they doing in order to change, adapt and not lose the ethical track?
Education: how do we educate the next generation and ourselves to navigate safely through all these changes?
The main goals of the congress are:
The 4IR carries with it disruptive technologies that will accelerate processes that facilitate people's daily lives, but also important ethical challenges and a direct impact on the economy and the destruction and creation of new jobs.
Therefore, the congress is a framework for reflection with policy makers and business leaders to create an inclusive future and humanize technologies.
We want to tackle these challenges with a triangle integration approach: education, business, innovation. Only if we are innovative and human-centred we will be able to find our place within all these changes in order to foster our democracies and promote the creation of a world transition to a greener, healthier and more sustainable future.
The ALLEA Permanent Working Group on Science and Ethics argues in a statement from 2013 that societies need to set aside or create resources (time, human resources, knowledge banks etc.), so as to ensure that all research is conducted by individuals who have the necessary literacy in ethics. The handbook of Path2Integrity empowers its users all over Europe to be good, responsible and reliable practitioners of science and research and it supports them to have "robust guidance when they seek to follow the principles and commitments of their fields".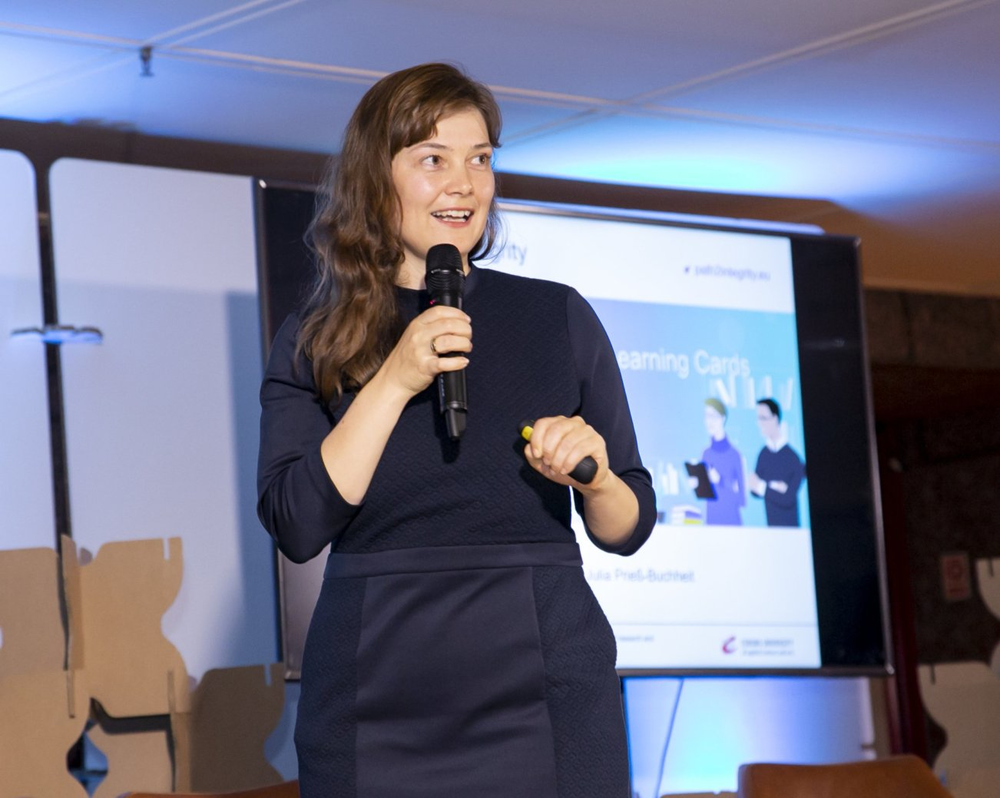 Path2Integrity's coordinator, Julia Prieß-Buchheit, presented the project's learning cards which establish excellent learning paths towards reliable research results. The congress was an opportunity to inform and engage stakeholders from a broader EU audience highly contributing to Path2Integrity's dissemination agenda.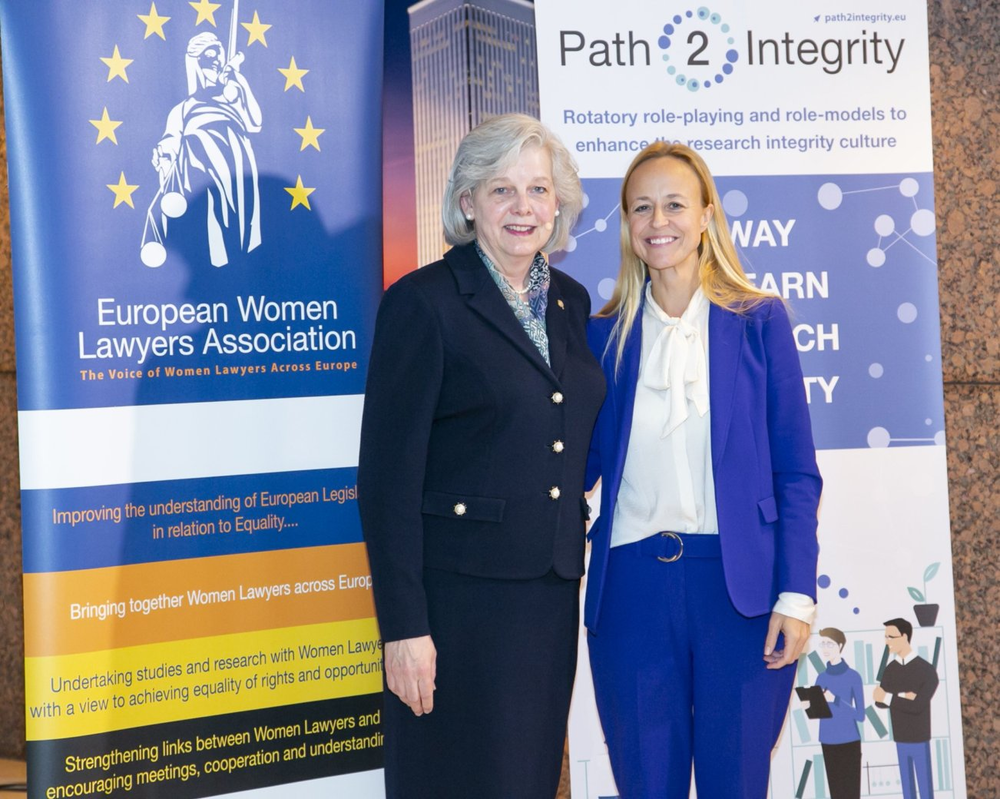 Our Partner Katharina Miller together with Nancy Hendry, Advisor of International Association of Women Judges and Expert on Sextortion. The Congress was a great opportunity to sensitize the audience to the sextortion which is the abuse of power in exchange of sexual favours, also existing within Research Organizations and Universities. Path2Integrity includes transversally gender issues and tries to raise awareness of the different power struggles between men and women, especially in research.
Photo credit: Julia Robles