responsible conduct of research, reliable research results, teaching and learning
First European-wide P2I action against Fake News and for reliable information  
13 APR 2021
One of the recent Path2Integrity actions has been an enormous success. The Europe-wide digital event was organised by Path2Integrity's training centre, Katharina Miller (3C Compliance, Spain). The dedicated topic of the workshop was how to distinguish reliable from fake information. High school students reflected their knowledge and skills in discussion with the European Parliament's vice-president, Rainer Wieland.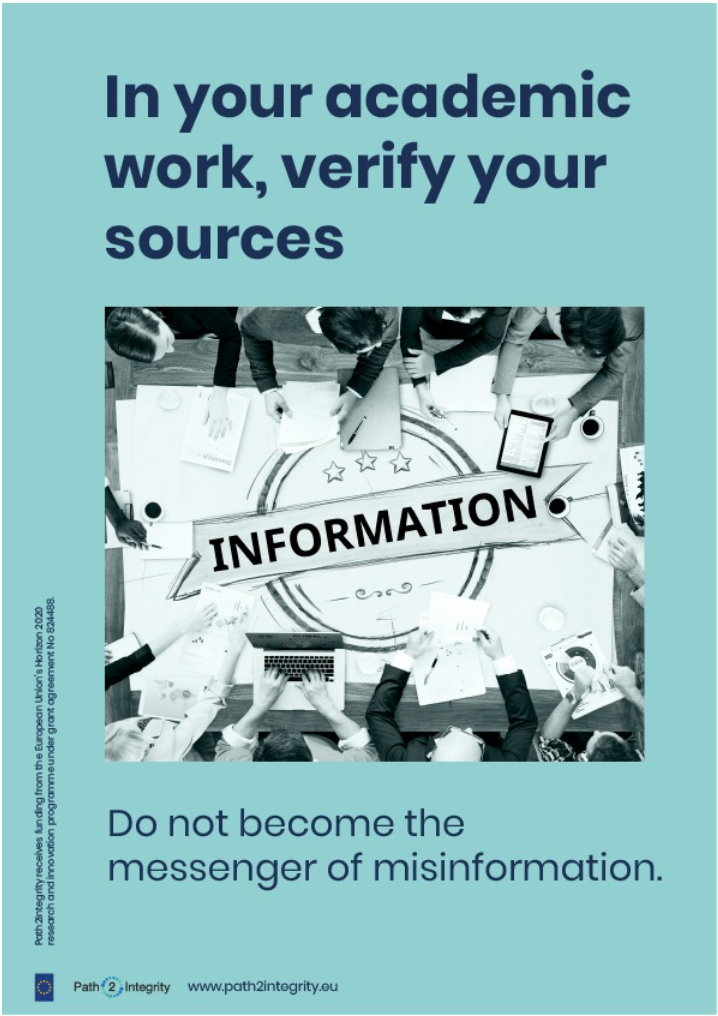 More than 200 students from five European countries attended the Path2Integrity online session, where they had the opportunity to learn more about the challenges arising from fake news. Additionally, the participants were involved in a productive discussion on the matter, accompanied by real-time situations. Through reflection and active joint actions, they were able to address these issues. In doing so, the students learned how crucial responsible research is to obtain reliable information.
You can read the full press release here.