responsible conduct of research, reliable research results, teaching and learning
Path2Integrity has been featured in the Project Repository Journal (PRj)
14 MAY 2021
The Path2Integrity campaign on research integrity and trustworthy science has been featured in the Project Repository Journal (PRj), which is the European dissemination media agency's (EDMA) flagship open access publication dedicated to showcasing funded science and research throughout Europe.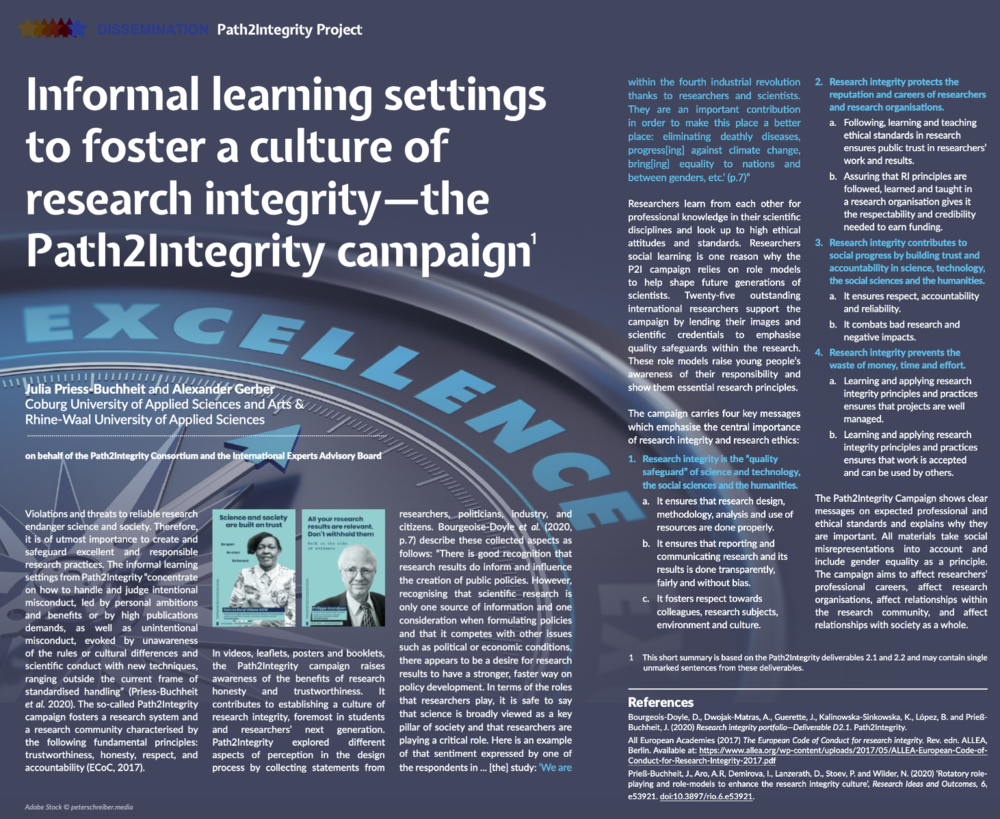 Supporting Path2Integrity's vision that violations and threats to reliable research endanger science and society, the PRj is sharing the project's goal for creating and safeguarding excellent and responsible research practices. As such, the journal has dedicated a section to Path2Integrity, where it informs on the informal learning settings to foster a culture of research integrity, that the project has showcased throughout the campaign.
The full featured article can be found here (p.26).