responsible conduct of research, reliable research results, teaching and learning
Path2Integrity launches a new series of discussions on gender equality-related topics
18 OCT 2021
Path2Integrity is glad to announce that the project is launching yet another round of insightful online discussions, where this time around we will focus on gender equality-related topics.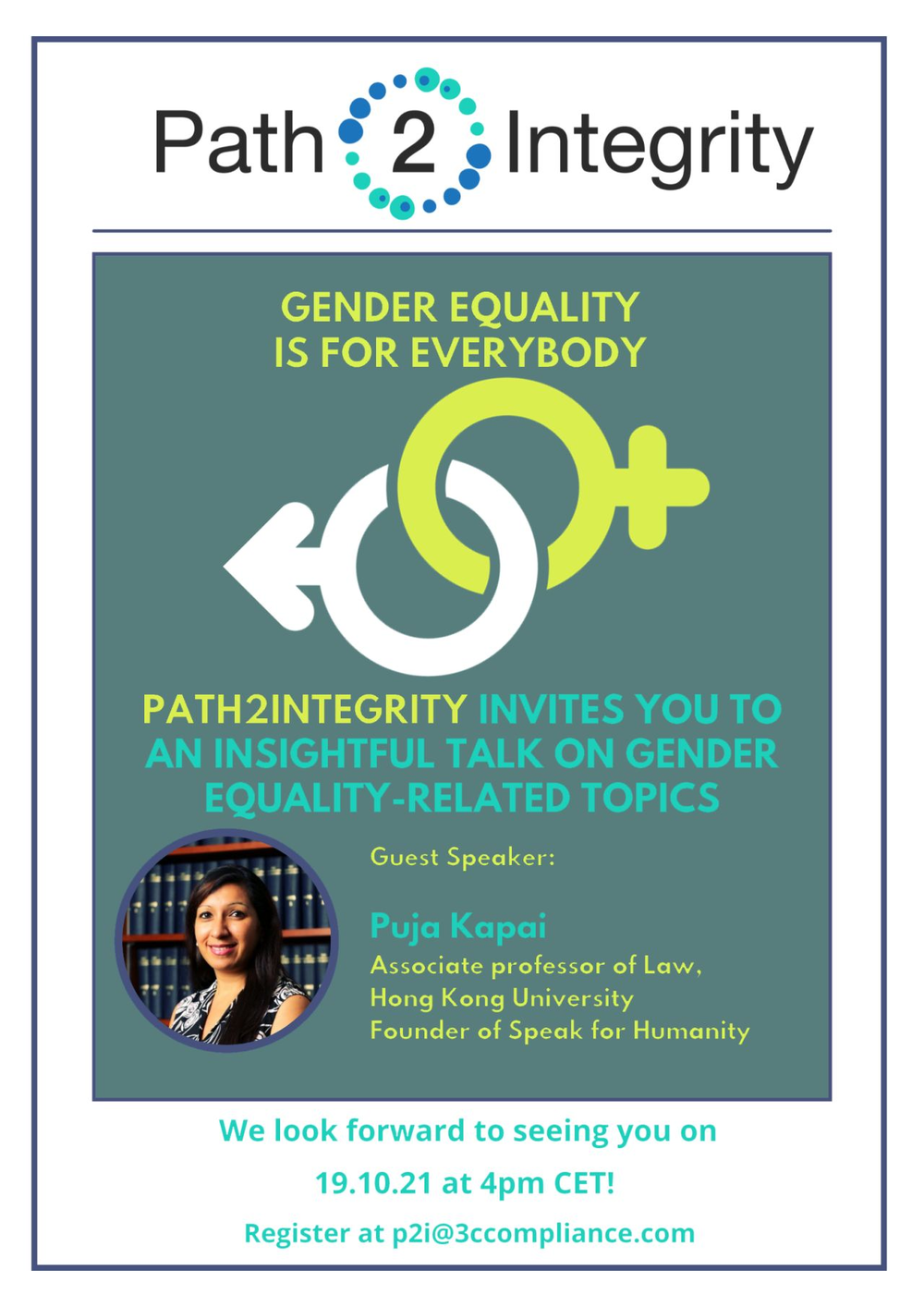 Our very first session will take place on 19 October 2021, where the topic to be discussed is "Why does it matter to speak about equality and algorithm in research integrity?" Guest speaker at our virtual event is going to be Puja Kapai, an associate professor of Law at the University of Hong Kong and a distinguished member of the Berkeley Center on Comparative Equality & Anti-Discrimination Law. The topics of the discussion have been specifically tailored to serve the interests of all students, PhD candidates and representatives from academia, however, everyone who might be interested in attending is welcome to do so.

You can register by sending an email to p2i@3ccompliance.com.