responsible conduct of research, reliable research results, teaching and learning
The new Path2Integrity Training Programme for Educators
6 JAN 2022
As an educator, you have probably already noticed and/or discussed during your classes how reliable research and ethics have taken a completely new twist since the beginning of the corona pandemic. By participating in the P2ITE, you will develop innovative teaching skills that will take the topic of responsible conduct of research to a tangible level. Any Educator – both inexperienced and experienced – with an interest in educating in topics of research integrity is welcome to participate.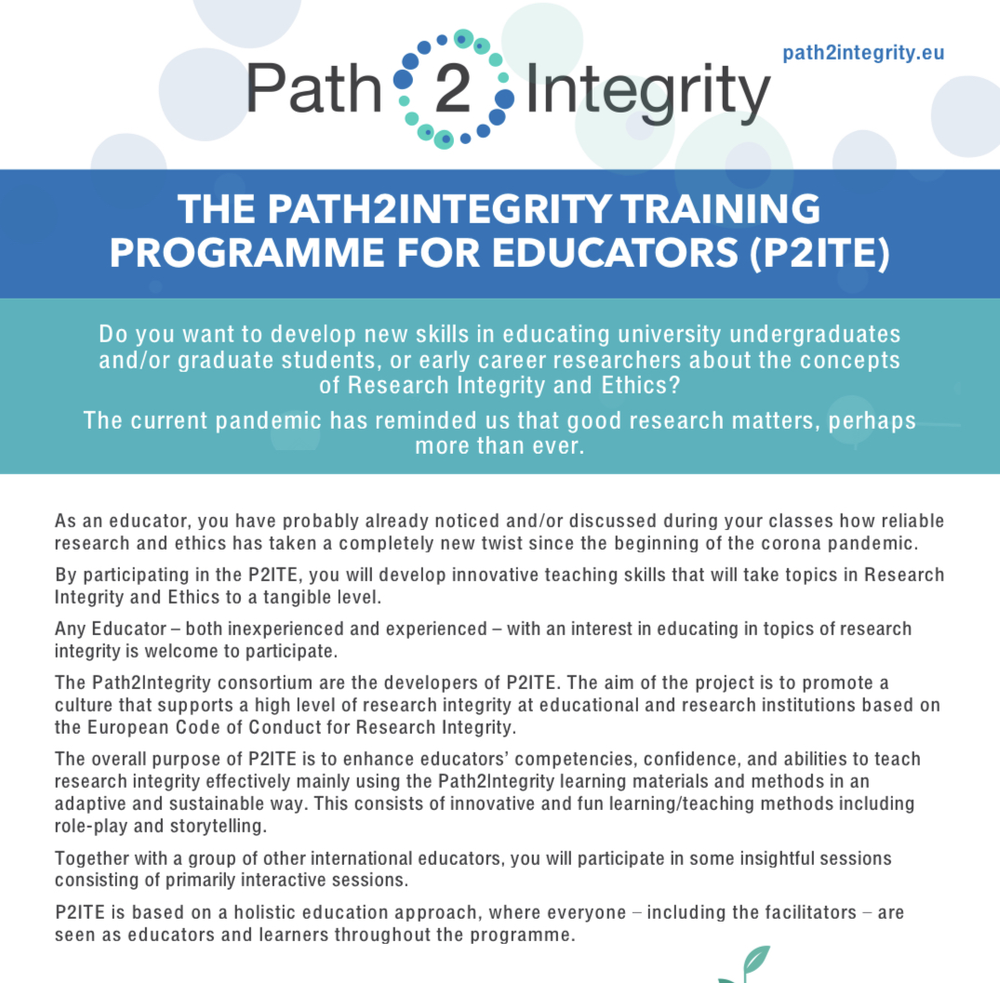 The Path2Integrity consortium are the developers of P2ITE. The aim of the project is to promote a culture that supports a high level of research integrity at educational and research institutions based on the European Code of Conduct for Research Integrity. The overall purpose of P2ITE is to enhance educators' competencies, confidence, and abilities to teach research integrity effectively, mainly using the Path2Integrity learning materials and methods in an adaptive and sustainable way. This consists of innovative and fun learning/teaching methods including role-play and storytelling.
Together with a group of other international educators, you will participate in some insightful sessions consisting of primarily interactive sessions.
Download the flyer here.