responsible conduct of research, reliable research results, teaching and learning
Path2Integrity takes over Spotify
29 JUN 2022
Path2Integrity is thrilled to announce that our podcast "Teaching and Learning Research Integrity" is now available to listen on Spotify too.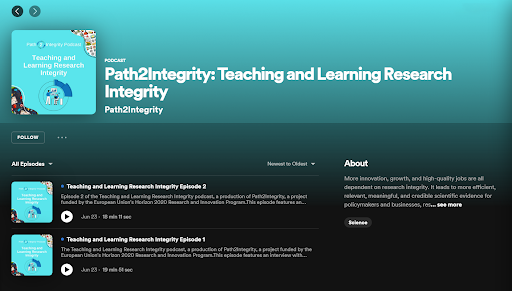 Spotify provides the finest functionality and a straightforward user experience, in addition to a massive collection of music and podcasts.
Being a worldwide known platform, Spotify ensured the organic popularisation of the Path2Integrity-developed podcast and as such, to promote and raise awareness towards the importance of coherent conduct of RI to the wider community.
You can listen to our podcast here.