responsible conduct of research, reliable research results, teaching and learning
Path2Integrity at the ECER 2021
30 SEP 2021
The European Educational Research Area (EERA) held a European Conference on Educational Research (ECER) from 6-10 September 2021. Being hosted in Geneva, the event took place online due to the present COVID-19 restrictions.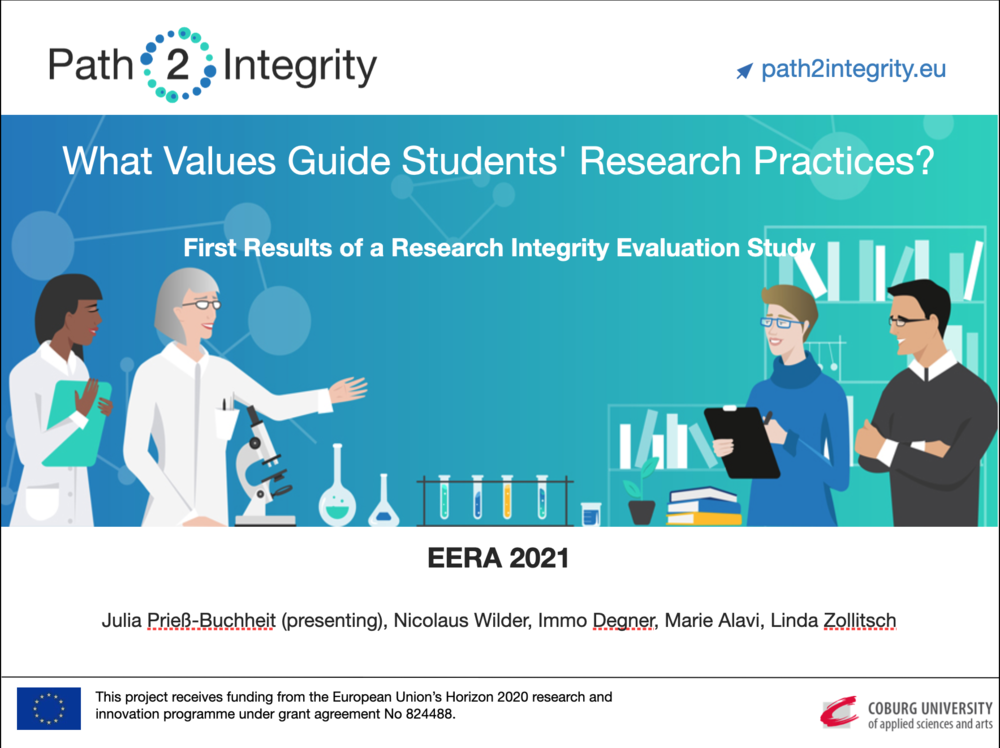 International experts and professionals gathered to discuss the emerging topics of research education. Amongst the presenters were Path2Integrity's coordinator Prof Julia Priess-Buchheit (Coburg University of Applied Sciences), PI Nicolaus Wilder and Linda Zollitsch (CAU).
The project attended the conference with the paper What Values Guide Students' Research Practices? First Results of a Research Integrity Evaluation Study. This qualitative study investigates how successful is the internationally conducted research integrity programme, with a specific focus on analysing the question: Why should (and how can) someone who does not see themselves as a "researcher" learn about Research Integrity?
Path2Integrity conducted this qualitative study with four discussion groups. A substantial lack of orientation among graduate students regarding good research practices is particularly evident through silence, laughter, or evasive reactions.
Based on the analysis results, the Path2Integrity team will further outline how research integrity training can overcome this challenging phenomenon.
The full P2I presentation can be accessed here.